Water Damage East Durham Region
When your home in the East Durham Region is suffering from water damage caused by a pipe burst, flood, or toilet overflow, 911 Restoration Durham Region has the solutions that will patch up the problem right away!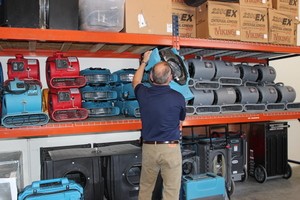 Our water damage East Durham Region specialists are aware of the dangers that water can pose.
We are fully committed to ensuring your home is safe and comfortable through our on the day water damage repair and restoration services.
Once our specialists arrive, they will provide you with a free assessment so you can get a better understanding of the problem along with the possible costs for repair and restoration.
Even if that leak happens in the dead of night, our team is available 24/7/365 to provide you with on the day service.
Our IICRC certified technicians with their training and equipment will make even the most water damaged sections of your home look good as new so you can get a fresh start today!
Avert Water Damage Through Preventive Maintenance
Our team is fully committed to providing homeowners with all the help they need to get their home back in shape after a flood, sewage backup, pipe burst, roof leak, or mold growth. Aside from the quality repairs and restorations that we can provide, part of the assistance we extend is in the form of advice.
We have a few recommendations for you to keep in mind so you can have an active role in keeping your home safe from water damage. Here are some tips:
The chances of a pipe burst happening increases when the temperature gets lower. To prevent bursts from happening, keep the temperature of your home above freezing point.
Regularly clean your gutters and downspouts to prevent clogging. A clog can cause water to seep into areas like your roof and foundation. Simply keeping them clean will allow water to be directed away from your home.
While cleaning the gutters, also take the time to inspect your roof. Check for signs of roof damage like holes, algae growth, and missing shingles.
Inspect the hoses and fittings on your water-based appliances. Check them for any signs of wear and tear and replace when necessary.
Have a professional like us at 911 Restoration inspect your plumbing system. This can help you detect problems like rust, cracks, and leaks early on.
If your home is already experiencing a water damage situation from a pipe burst, water heater malfunction, or even a toilet overflow, then contact our experts with 911 Restoration Durham Region for all the help your home needs to look like new again today!
Professional Water Damage Repair and Restoration You Can Always Rely On
Our lighting fast response, year-round availability, and our advanced drying equipment will ensure that your home gets the attention it needs through our quality water damage repair and restorations.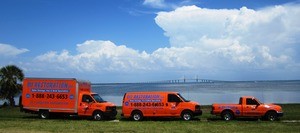 We will also work with your insurance company to help you file your claim and to provide you with most affordable price.
Our team responds with the utmost urgency in mind because we know that water damage can cause more problems if not acted on quickly.
When you give us a call, you can expect us to be there within 45 minutes.
Let 911 Restoration Durham Region give your home the fresh start it needs. If your home or office is already amid a flooding scenario of any kind, then contact our water damage restoration East Durham Region team with 911 Restoration Durham a call today!