Water Damage Newton
Solving the challenges of water damage issues from any source is what Mike Porco with 911 Restoration Durham Region lives for.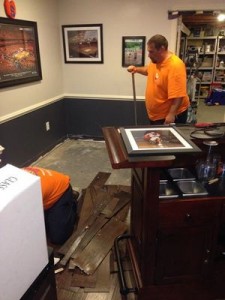 "Solving water damage problems and giving people back their homes and businesses is such a thrill," says Mike. And with water damage being one of the most common issues that homeowners have to deal with, Mike's services and abilities at solving these challenges are in high demand.
From pipe bursts to water heater failures and every kind of water damage in between, Mike has seen and solved it all during his time in the field.Beyond his solutions to all problems water related, Mike is also completely dedicated to customer satisfaction.
"We know how stressful these times can be for people, and so we walk each and every customer through all the questions they have, whenever they have them, day or night," Mike says.
If your home is experiencing any kind of water damage from flooding, washer bursts, leaks or other means, then you need the attention to detail and customer service of Mike Porco and his IICRC certified teams with 911 Restoration of Durham Region today!
Between Lakes and a Hard Place.
With Lake Ontario, Lake Huron, and Lake Erie all within a matter of minutes, the potential for flooding, severe weather and the worst that Mother Nature has to offer is quite strong in Newton. This is why Mike and his expert teams can always arrive within 45 minutes of a call to stop water damage problems borne from these sources before they become full-blown disasters.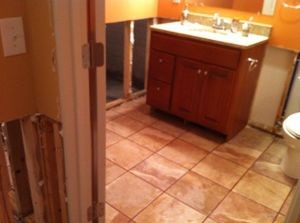 With Lake effect weather from three different sources close by, the people of Newton have to cope with not only the potential flooding from these bodies of water, but also the weather systems that they generate too.
Severe storms can pour sheets of water onto home and business owners alike which can always cause flooding, or destroy structural elements of a home like roofing materials. Extreme ice storms can weigh down the roof of the home and cause cave-ins.
Profound snow can also wreak havoc on the infrastructure of the community as well. Even if a massive snow doesn't cave-in your roof, it can still cause freezing temperatures that may generate pipe bursts inside the home.
Snow can also topple telephone poles making it difficult for homeowners to reach help during their time of need. This is why Mike and his teams are always available through a nationwide call center for any such disaster. No matter what, Mike and his water damage Newton crews can be reached through the 911 Restoration support center with a cell phone, or even an email 24/7/365!
Making It Look Easy Takes Hard Work.
Mike's abilities at solving the challenges presented from disasters both natural and man-made are next to none in the Durham region and this is why he has so many satisfied customers to testify on the quality and timeliness of his work.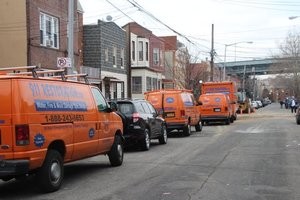 "We don't just extract water from homes, or fix pipe bursts, we give people back hope and their peace of mind with every restoration we do," Mike says. "That's the hard part. Sometimes people think that their home will never be the same again. But we can always make it look better than ever, and cleaner too."
Mike may make restoration work look easy, but it takes years of training, in-field experience, and the help of dedicated and reliable crews that have homeowner's best interests in mind at all times.
If your home is experiencing the turmoil of a water damage situation in any form, then don't hesitate for one second to call Mike Porco and his expert staff with 911 Restoration Durham Region today!