About 911 Restoration Durham Region
Meet the Owner:
"Everyday brings something different" is what the owner of 911 Restoration Durham Region loves most about the restoration industry.
The owner opened his own water mitigation company after years as an office worker. "The repetitive lifestyle was taking a toll on me," he says. "I wanted to do something that I love and that helps people."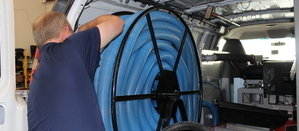 To be there for people during their time of need, when they are frustrated or panicking, when they do not know what to do or whom to call, this is the focal point in his training of his technicians.
"We are a small business. But we are proud of our service quality, boutique style, and customer-oriented business model." he said.
The owner takes pride in getting to know the homeowners who called because he believes that every customer is unique, and so are their needs and concerns.
"I listen carefully to their every word because I don't want to miss anything." This method can back fire however, because "sometimes I focus too much that I forget I'm not smiling!" the owner laughs.
When you call 911 Restoration Durham Region you can be sure that the project manager will make your call his top priority, so contact him for all of your water damage needs today!
Tips to Prevent Water Damage Invasion
The best way to clean up water damage is to prevent them from happening. In Canada where the winter is long and harsh, our technician recommends homeowners to keep a regular maintenance schedule for household appliances and infrastructure.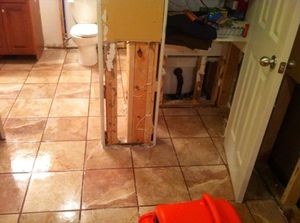 Here are a few of his suggestions:
Clean out your gutters thoroughly twice a year, especially before winter and afterward. Position the downspouts away from your siding with a five foot clearance.
Locate and note the location of the main water shut-off valve. In case of an emergency you can shut it off immediately.
Record maintenance schedule and purchase date of appliances like the washing machine or the water heater. It'd make your life easier when it comes to insurance.
Don't forget to check on your septic tank!
Our restoration branch owner believes that the quality of his work speaks for itself. He has responded to many urgent calls: one came from a renter who could not get a hold of their property manager or the plumber they were supposed to contact. Their water tank had given out, resulting in two floors of water damage.
Without even knowing whether or not he had a contract, the owner came on site and started the remediation process immediately to help the tenants. The property manager was so impressed by his work and his willingness to help that he made the owner and his team his regular water damage experts!
Energy for all Restoration and Water Damage Jobs
"You never know what the day might bring in our line of work," and the owner considers his ready-for-anything attitude to be his biggest strength.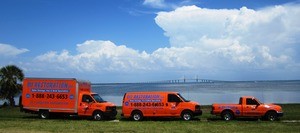 If you allow the daily stress to sap away much-needed energy, you will never get anything done!
That's why you can depend on the 911 Restoration Durham Region team in your time of needs, as they will not give up until they fix the problem.
This water damage restoration team knows all there is to about the specifics of any kind of liquid invasion, and this is why they have grown to become the go-to source for services in the Oshawa area.
No matter how big or small the job is, the water damage Oshawa team are here to return your home to you 24/7/365. So you can put your smile back on!