Sewage Backup Cleanup Durham
Everyone deserves a new beginning, so 911 Restoration Durham Region is here to bring it to you. It is our fresh start promise that the past will remain there, and that the future will be something to look forward to.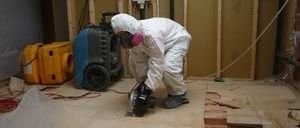 When calling our sewage backup team you can rely on total professionalism such as:
A team that is available 24/7/365 for you
Will reach you within 45-minutes
You receive fast same-day service
Experts with IICRC certification
When sewage backup situations happen they need to be addressed immediately, and this is why the experts with 911 Restoration Durham Region will be straight over to start saving your home or business from this scenario and get you and your home back to normal in no time.
Get your renewed tomorrow, today. Pick up the phone and contact our sewage damage Oshawa team today!
The Oshawa Guide to Sewage Backup Avoidance
Keeping the sewage where it belongs only requires some simple steps from Oshawa residents. Here at 911 Restoration, we never want you to experience any type of disaster. Therefore, we have drafted this guide to aid you in your quest in staying fresh all year long.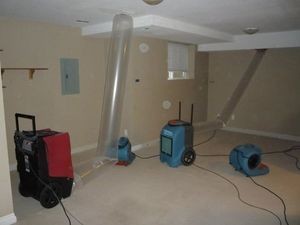 Some important things to remember about sewage backup cleanup situations:
The first thing we want to suggest is that sewage lines and toilets should only be used for their intended purposes. Now, we all have flushed things down the drain that should not have gone down there, but we are all human. If it is a onetime deal, then it might not be bad, but repeated offenses will result in a backup.
The reason this happens is that the waste lines start to form blockages. This means that little bits of floss, tissues paper, or cotton swabs can add to a clog. Even if something says water-soluble it should not be flushed. It will take a long time for the material to break down, and in that while it stays a pulpy mess.
When it comes to sinks, avoid draining grease. It may be liquid when hot, but as it cools down it solidifies. It will actually form a fatty residue on your plumbing system, so anything else will build on top of that. This may include vegetable litter, and other foods. This goes back to our first tip.
The lines for your home should only be used for their intended purposes; however, the small things add up, so you may find yourself with some blockage in the future. When this happens you may want to call a plumber. Fixing sewage problems at the source will help you avoid a big stutter in life.
If an accident does strike, count on our sewage backup Oshawa team to be there for you, so call today!
Sewage Backup Cleanup Involves Odor Removal and Sanitation
Sewage backup can give rise to mold due to the moisture, and it contains a high amount of microbes that leaves behind unwanted odor. This is the antithesis to our fresh start guarantee, thus we have undergone numerous technical courses in order to ensure that you get the best care available.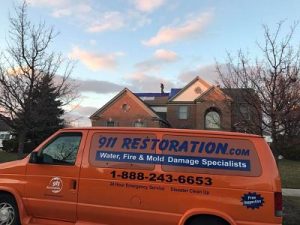 The technicians at 911 Restoration Durham Region are IICRC certified. This makes us capable of using cutting-edge technologies in combination with sophisticated techniques that make it seem like the accident never happened. The water that escapes the plumbing system may pool, but we remove those quickly.
Once all standing moisture is eliminated we begin focusing on removing and preventing further smells. Treating the space with an antibacterial solution destroys germs and fungal spores.
On top of that, we bring in dehumidifiers to bring down the ambient humidity. This increases evaporation time exponentially. This is how we guarantee a fresh start and a brand new tomorrow.
The certification also makes us equipped for reconstruction, sheetrock replacement, and floor substitution. Anything damaged in an accident, whether it was as the result of sewage or not, will be replaced or remediated. Whether it be water damage or mold removal, count on us to be there.
You deserve a team that will work countless hours for you so call our sewage backup cleanup Oshawa team with 911 Restoration Durham Region today!
Serving the communities of Ajax Southwest, Ashburn, Blackstock, Brooklin, Bowmanville East, Caesarea, Central Oshawa, Courtice, East Durham Region, Greenbank, Haliburton County, Kawartha Lakes, North Hastings County, Orono, Pickering North, Pickering Southwest, Port Perry, Prince Albert, Peterborough County, Whitby North, Uxbridge, Udora and surrounding areas.