Water Damage Central Oshawa
911 Restoration Durham Region and the central Oshawa team are here to alleviate any headaches you have because of a home accident.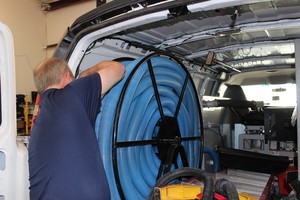 Whether it is a small house fire or a big flood, trust in our services to be top notch. Your peace of mind is guaranteed to you when you call us.
We are available 24/7/365, so you get help at all times.
A response time of within 45 minutes 
Latest drying technology
Always put the customer first
Same-day service, so you are back on your feet faster.
The IICRC certified water damage Central Oshawa technicians are working everyday to provide homeowners the solutions they need for peace of mind. Day or night, in snow or rain; we figure it out on their behalf.
The faster water is taken care of, the less loss you will experience. So, check for roof and pipe leaks frequently. Signs of continuous water damage is crumbling sheetrock and pungent odors.
For the fresh start you deserve, call us at 911 Restoration for all the help your home needs today!
How the Team Saved a Client's Home from Water Damage
For example, one evening a homeowner called us regarding buckling on her roof, and we knew exactly what it was. The phenomenon is known as roof sagging, and it is almost always a result of water damage.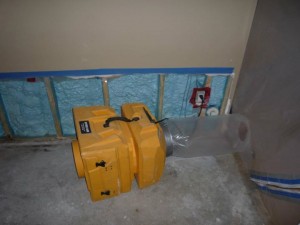 Our team was out there fast ready to provide her with expert care. See, restoration is more than fixing stuff, as there is an emotional aspect of it too.
Once we arrived we gave it a visual inspection, and our suspicions were confirmed. The homeowner was experiencing an ice dam.
This is the result of snow melting due to the insulation on the center of the home, then as the water seeps off to the uninsulated edges it refreezes. As this process keeps going it forms an impromptu dam.
All this excess weight was causing her roof to buckle, and water was only adding to the problem as it was weakening the structure.
We got in the attic and set up dryers to remove the moisture from the ceiling, and then we got the snow off. She had to be displaced from her home for a little while, but we had her back on her feet in no time.
If you need the same level of service that is professional and effective, then call the water damage Central Oshawa team at 911 Restoration today!
The Causes of Water Damage and How to Prevent It
The causes of water damage vary from lack of maintenance to weather related issues, such as flooding or storms. The reason water can be destructive is due the organic components a house is made up of.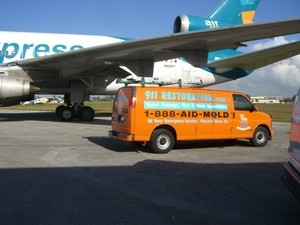 For example, there are wooden studs and sheetrock that surround your living space. These things are porous and can suck up any excess water.
Furthermore, the damage some times start off small, so there is no way to know that it is something that is affecting you until the damage compounds.
Either a roof leak can cause the insulation in your attic to soak, thus giving rise to mold, or wood-rot eating away at keystone structures.
Even in accidents such as fire, the biggest concern eventually becomes water related. Therefore, we advocate that all homeowners give thought into inspecting areas in the home to ensure that accidents are caught early.
Moreover, review cabinets, where exposed pipes run, to see if there is any moisture. If there is, you can contact the plumber to plug the leak.
If you discover any water damage, then call our water damage Central Oshawa team with 911 Restoration Durham and we will be there for you when you need us today!