Disaster Restoration Durham
911 Restoration Durham is here with our disaster repair Durham team. You deserve a team of experts that are efficient and thorough, as it is pivotal in providing you with peace of mind. A fast recovery and a faster response time is exactly what you will get.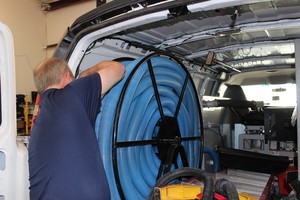 You can expect the best from our water damage restoration team such as:
Licensed, bonded, and insured
Available 24/7/365
Will respond within 45-minutes
Latest drying technology
Always put the customer first
When you are in need of a fresh start and a renewed tomorrow, we will be there with positive professionalism that everything is going to be okay. We are all about the fresh start attitude at 911 Restoration Durham, so trust us to be able to deliver you a second chance after a home accident.
While water damage is our forte, we also specialize in any disaster because they are a blend of some accident that involves water. Going back to the fire example, we immediately begin vacuuming out ash and debris at the same time that we remove moisture.
Call our disaster restoration specialists with 911 Restoration Durham so our disaster experts can take care of you and your property with our professional services today!
Disaster Restoration Prevention Advice by Certified Specialists
The disaster restoration Durham team at 911 Restoration Durham is here for you whenever you need them. After a home accident, you deserve immediate and responsive care that will provide you long lasting peace of mind.
To protect your home from the effects of water damage, or any other disaster be sure to:
Clean out your gutters and downspouts to ensure free flow of the discharging water.
Make sure to check your pipes now and again to inspect for any rust or corrosion that might result in a pipe burst.
Take a look at your hoses, fittings, and connectors on the water-based appliances in your home to spot any wear and tear that might result in a rupture. If you see any replace it immediately to avoid water damage.
Take the time to trim the trees around your property to ensure that they don't have any dead limbs that might crash into your structure and then introduce water damage to the interior.
The IICRC certification we have makes it evident that your home is in good hands. We can find any type of damage using the sophisticated equipment we bring to every site.
For example, in the event of a fire the extent of damage is usually due to moisture and soot. Seldom is the burnt object the hardest hitting parts, but even when they are we know how to remediate that as well.
After that we apply antiseptic solutions that destroys mould. This makes your home safe to for you and your family. This is just one example of the complete overhaul we can give you.
If your home is already awash in water damage from a pipe burst, or any other form of disaster, then don't hesitate to contact the disaster restoration Durham team with 911 Restoration Durham Region today!
Disaster Restoration from the Best

The disaster restoration Durham team employs knowledgeable professionals with over 35 years of experience. On top of being able to fix all incidents, we also know how to file insurance claims too.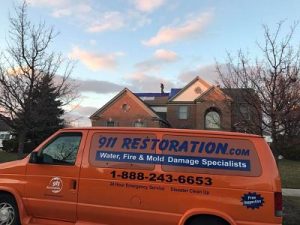 We have seen exactly what is required for companies to clear claims, and what have learned is that they want to see a lot of documents. They want before and after pictures of the incident, as to ensure the work was done.
And they want receipts of labor and materials. All these things are pretty straight forward. However, after an accident, a homeowner may not be in the state of mind to want to deal with these issues.
Since you deserve peace and tranquility, through the whole process, we will take in on your behalf. We truly care about you and this is one small way of showing it.
Another thing to keep in mind is that it is your right, as a homeowner, in choosing who gets to work on your house.
You may be tempted to go with the first suggestion an adjuster makes, but remember one thing. You deserve a company that will work for you.
For the best care in business, call our disaster restoration experts with 911 Restoration Durham and we'll be there in no time to give you and your home a fresh start today!
Serving the communities of Ajax Southwest, Ashburn, Blackstock, Brooklin, Bowmanville East, Caesarea, Central Oshawa, Courtice, East Durham Region, Greenbank, Haliburton County, Kawartha Lakes, North Hastings County, Orono, Pickering North, Pickering Southwest, Port Perry, Prince Albert, Peterborough County, Whitby North, Uxbridge, Udora and surrounding areas.