Water Damage Restoration Durham
The owner of 911 Restoration Durham is fully aware of the fact that water damage is something that only a professional like himself should be attempting to take on.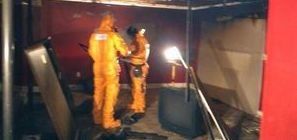 Our certified water damage experts are confident in what they do, but here's what sets them apart for you:
Our crews will arrive within 45 minutes of your call.
No matter what, they will be available 24/7/365.
At every water damage job, they always puts the customer first no matter what.
Our water damage teams are total professionals and highly trained.
The owner knows all too well that water has the capacity to do lots of damage. But fortunately for the people of Durham his crews are ready for anything and at any time too.
This team has been taking on these situations for long enough to know that there are a number of things that homeowners can do to prevent such instances in the first place, though many people never do these simple checks and balances and end up paying the price later down the muddy and moldy road.
Our restoration team wants to make any negative situation that a homeowner finds themselves in a thing of the past as quickly as possible so that they don't have to deal with the damage and a relocation too.
This is why they do work around the clock to prevent water damage restoration wherever they can and need to. If you're in the unfortunate position of a water damage event and you want it handled by true service professionals then call us right now!
We Mitigate All Forms of Water Damage
The teams of expert water extraction professionals we have are true heros to the good people of Durham through all manner of different kinds of weather events.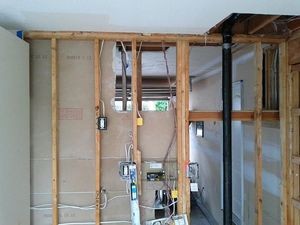 From the extreme snows that can cause white-out conditions next to the lake, to winter freezes that can burst pipes across Durham, there is absolutely nothing in the world of disaster restoration that our teams can't handle.
The team has been through it all, and that's how they are capable of providing homeowners with not only expert water extraction techniques and services, but also the ability to console the troubles of those facing such situations.
Our water extraction experts are here and totally prepared to deal with the worst forms of destruction for the good people of the Durham region.
We bring the solution to the problem of water crises no matter where they are or how large of problems they have become. This is because besides being a master trained team of IICRC certified experts, we also truly care about the people we work with.
The times when water invades people's homes can be trying and that's why our experts are great at soothing the immense frustration of homeowners during these times.
Insurance Assurance for all Flooding
We want all of our customers to know that not only is there nothing in the world of restoration work that our experts can't take on, but also that most of these situations are in fact covered by most insurance plans.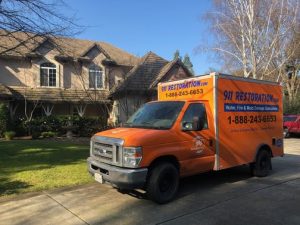 Unless the event that caused the water damage came from a localized flooding of your town, there is a very strong chance that your standard homeowners policy will be able to provide coverage for the whole situation.
But people need to contact professionals like ours with 911 Restoration Durham immediately so that we can start filing the claim for them.  Many times homeowners delay this call, or the insurance call all together for fear that their premiums will rise.
This is why we try to be the solution to that problem as well. We will file the claim for the property owner so that all of the terminology is in line and that every aspect of the job is accounted for. This helps to prevent homeowners from being disenfranchised during a water damage event.
If you've had a water damage situation occur and you want the best to handle it all for you, the contact the water damage Oshawa experts with 911 Restoration Durham today!
Serving the communities of Ajax Southwest, Ashburn, Blackstock, Brooklin, Bowmanville East, Caesarea, Central Oshawa, Courtice, East Durham Region, Greenbank, Haliburton County, Kawartha Lakes, North Hastings County, Orono, Pickering North, Pickering Southwest, Port Perry, Prince Albert, Peterborough County, Whitby North, Uxbridge, Udora and surrounding areas.