Mold Removal Durham
The branch owner of 911 Restoration Durham, makes it his job to help people in such a desperate time of need. When it comes to mould, his mould removal Durham team understand the risks that come with fungus, so they work around the clock, and are available 24/7/365, in order to serve you immediately.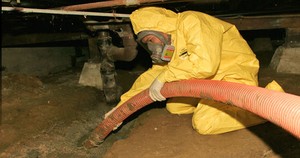 The mould removal Durham staff will be at your home within 45 minutes of receiving your call, ensuring that you get the fast, efficient service that you need.
The IICRC certified mould removal Durham crew is backed by years of experience in the industry, making them leaders in their field.
They have the best technology in the business, giving them both the machinery and the man-power needed to completely rid your home of mold, fungus and spores.
If your home smells musty it may be a mould contamination and you should probably call the mould removal Oshawa team with 911 Restoration Durham Region today!
Do Not Let Mould Get the Best of You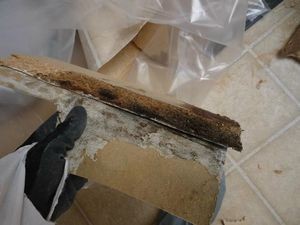 Living with mould is both aesthetically damaging to the home, as well as physically damaging to your health. Mould excretes toxins that get into the air that you breathe, causing a whole host of side effects, including:
Respiratory Disease
Asthma
Allergies
Rashes
Lung disease
Asphyxiation
If you have recently experienced water damage, then you most likely are going to also encounter mould growth. However, sometimes you might not even know if the mould is there, since it can hide in the walls and other unseen places.
This is why it is important to have your home regularly checked by the mould removal Durham pros, and with 911 Restoration Durham offering free visual mould inspections, you can call us over to search for mould on your property anytime.
Our licensed, bonded and insured operation shows how the mould removal Durham team holds themselves to a higher standard than many other home restoration companies.
We Make Mould Removal an Affordable Service
After discovering a mould infestation in your home, we understand that the first thing you ask yourself is "how much is this going to cost me?" In order to help relieve those feelings, we always promise to offer affordable pricing to all of our customers.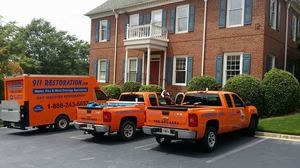 On top of our already low prices, we promise to work with all major insurance companies. We have mould removal Durham service agents that will help you through the entire insurance process, helping you with the paperwork and speaking to the representatives.
We know how confusing the entire claims procedure can me, and we went to be there to help you every step of the way in order to ensure that you get the best coverage.
Our customer service is our number one priority.  The mold removal service agents will do everything they can to reassure you that your home is going to be better than ever once we are done with it.
Finding mould can be a shocking thing to discover, however, once you call us, you no longer need to worry. From that point on, we've got your back. Let our mould removal Oshawa operatives help you to feel comfortable in your home again by giving you a fresh start.
Serving the communities of Ajax Southwest, Ashburn, Blackstock, Brooklin, Caesarea, Central Oshawa, East Durham Region, Greenbank, North Hastings County, Orono, Pickering North, Pickering Southwest, Port Perry, Prince Albert, Peterborough County, Udora, Whitby North and surrounding areas.