Mould Removal North Hastings County
When you notice any sign of mould growing in your home you can trust that the mould removal North Hastings County of 911 Restoration Durham Region will clear your property of any trace of fungus.
Our IICRC certified mould removal North Hastings County team will provide you with top of the line services that deal with both water damage and mould removal, such as:
Water damage restoration

Moisture extraction

Thorough drying techniques

Sanitization

Spore removal

Drywall replacement

Vapor Barriers

Air filters and purifiers

Mold testing

Cleanup services

Vacuuming
In order to promptly assist you, we stay available 24/7/365, so you can call us anytime to make an appointment with us for a free visual mould inspection.
We have many years of experience in the fungus eradication industry, so call us today and rest assured that when we are on the job we will take all measures necessary to get your home completely decontaminated.
When It Comes To Fungus Removal, We Are Your Guys
It is important that you hire our mould removal North Hastings County staff, because along with being experts at fungus extraction, we are also skilled at mitigating all forms of water damage.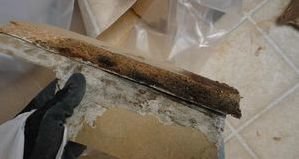 Moisture and mould go hand in hand, so if your home becomes flooded with water, you can depend on our mould removal North Hastings County crew to get it free of all moisture quickly in order to prevent fungal growth.
Our fast action will keep the structure of the home, your personal items and your health protected against the effects of mould.
Our mould removal North Hastings County technicians understand that when you inhale fungus particles it can cause you to experience allergy like symptoms such as wheezing, coughing, headaches, sneezing and itchy eyes. In some more extreme cases it can even cause asthma and other respiratory issues.
If you live in a moist area like North Hastings County, then mould, fungus and mildew is probably a normal part of your life, but with our help it doesn't have to be. 
Call the licensed, bonded and insured mould removal North Hastings County agents when you need comprehensive service and we will be there to get your home back in order today.
Our Mould Removal Experts Will Get Your Home and Life Back On Track

When you hire our mould removal North Hastings County specialists you can be sure that they will always put their customers first. We make it a priority to prove to you just how dedicated we are to you and your family throughout the entire process.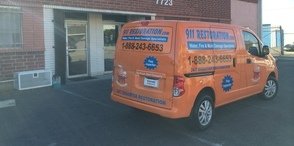 By staying accessible around the clock we hope to put your mind at ease by answering any questions you may have about the work being done on your home.
Our mould removal North Hastings County pros will also help you figure out the financial side of the process as well. Although it is not necessarily common for homeowner's insurance to cover mould, we will gladly go over your policy with you.
Even if your insurance will not pay for the mould damage remediation, you can stay calm knowing that we always offer affordable prices on all of our services. We want to be able to help as many as many people as possible and by keeping competitive prices we are able to do this.
If you find yourself dealing with a fungal infestation in your home, call our mould removal North Hastings County crew a 911 Restoration Durham Region and we will be standing by to give you and your family you a fresh start.