Water Damage Oshawa
Weather Alert: If you are experiencing ice damage, frozen pipes, or severe weather, call us today for emergency assistance!
911 Restoration of Durham
911 Restoration Durham Region provides exceptional services for water damage restoration, sewage backup cleanup, disaster recovery, mold removal, and fire damage restoration quickly and at great value.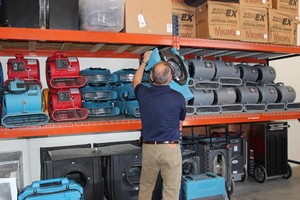 This water damage restoration company will make sure that all of the restoration best practices are done correctly.
The water damage Oshawa team pays close attention to the information we have and we make sure that we are always connected to the client.
At 911 Restoration of Durham, we offer a Fresh Start with our comprehensive selection of property damage restoration services, including but not limited to:
Whether you're a Durham homeowner or business owner, 911 Restoration of Durham is your Fresh Start! We'll communicate with you throughout the entire process, help answer questions related to insurance, and restore your property to its pre-damaged condition. One of our IICRC-certified teams is dispatched within 45 minutes of your call! Contact us today, and one of our friendly representatives will assist you in finding the nearest Durham location.
Service area map
We provide by service with a smile and total professionalism for all of our water damage work.
Whether it is unclogging a drain, cleaning homes degraded by a recent fire, or even extracting mold from a property, we work towards perfection.
If your home or business is already dealing with water damage from a flooding incident, pipe burst, or any other
Rose Roscoe
"After a great evening with friends, we woke up in the morning to a burst pipe downstairs and we called Mike Porco from Oshawa Restoration. His service was quick and very professional. He and his team worked well to minimize the damage and clean up."
Water Damage and Restoration
Water damage is what 911 Restoration Durham Region is best known for. We never hold back when it comes to providing the best water damage services. We can eliminate all of the water from your living space or contain a mold outbreak.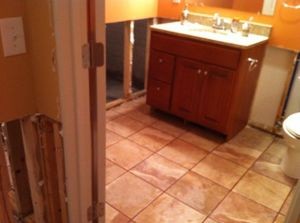 Any damage caused by water can be remedied by 911 Restoration Durham Region. We have state of the art driers ready for use and meters to track progress.
Restoration is about making sure the properties of our clients are in good hands. Everyone deserves to have a good roof above their heads, without it leaking constantly upon them. Pipes should be free flowing all the time, with good flow and exit points.
The water damage Oshawa team offers a free visual inspection to clients who want to determine the quality of air in their home.
The non-profit certification institute IICRC recognizes the Oshawa water damage team for exceptional restoration services. The same services that will be with you every step of the way even after the case has been resolved.
We are very keen on detail and make sure everything is ironed out and in good condition before you move back in.
If your home or storefront is already taking on damage from a water heater failure, or any other means, then contact our water damage Oshawa team with 911 Restoration Durham Region today!
Sewage Backup Cleanup
We exhaust every available resource when it comes to sewage backup cleanup services in your home. We carefully analyze data to make sure all information we receive is actionable.
Sometimes sewage backup can be technical work such as a broken pipe, faulty main line, or even a persistent toilet overflow.
We will keep the client posted about the project regularly and tell them everything they need to know.
The Oshawa team is armed with hazmat suits and cameras for better maneuvering and documentation of the project too.
One call is all we need to mobilize our staff to your location, with a response time of within 45 minutes.
Don't let your home or business fall victim to the pressures of a sewage backup Oshawa scenario. Get help from our superior sewage backup cleanup Oshawa team with 911 Restoration Durham Region today!
Disaster Restoration
We are the disaster restoration team you can count on. Through torrential rain or high snow, we nullify the effects of disasters to your property.
Our team carries out a free visual inspection to better understand the project of our clients.
If a recent disaster has visited your property, call the pros and have an appointment today.
We have streamlined services to tackle disaster restoration at a whole new level. We are licensed, insured, and bonded to maximize peace of mind with our expertise.
We are capable of restoring order to your house or business. Our team is more than equipped, knowledgeable, and ready to resolve disaster restoration concerns.
Call the disaster restoration Oshawa team for more information on how and when they can start work today!
Mold Removal
We will get down to the bottom of things and remove mold as quickly as possible.
The battle plan of the mold removal Oshawa team is to locate the source of the problem and eliminate it from the equation.
We will give the best mold removal service to you because we understand that this is your home, or place of business, and we want to make it the same as it was before so you never have to worry about it again.
Mold can cause skin allergies and even pneumonia if it enters the body.
This is why our team wears full hazmat suits to stay completely protected from any airborne mold spores floating around when we do our work.
As long as there is a water source, there will always be mold. The presence of mold is a clear indication of water damage that must be addressed.
Call our mould removal Oshawa team with 911 Restoration Durham and we will put an end to your mold infestation with the best technology in the industry today!
Fire Damage Restoration
Whether the fire damage was caused by a natural incident or a man-made one, we will get our boots on the ground and do what needs to be done for the client as fast as possible.
Our professional fire damage restoration Oshawa team will take charge of the situation.
We deploy our team to the field immediately to save the property from additional damages, and the property owner from the stress these situations can cause.
We will put an end to your fire damage woes.
Fire damage is usually a combination of black soot, ash, various odors, and elements of heavy damage that we can extract professionally.
Once we receive a job, we will perform the best fire damage restoration service based on industry standards. Call our fire and smoke damage restoration Oshawa team with 911 Restoration Durham to have a team of fire damage restoration experts inspect and repair your property today!
Serving the communities of Ajax Southwest, Ashburn, Blackstock, Brooklin, Bowmanville East, Caesarea, Central Oshawa, Courtice, East Durham Region, Greenbank, Haliburton County, Kawartha Lakes, North Hastings County, Orono, Pickering North, Pickering Southwest, Port Perry, Prince Albert, Peterborough County, Whitby North, Uxbridge, Udora and surrounding areas.