Water Damage Pickering Southwest
911 Restoration Durham is the company that you can count on to provide relief after a water damage headache like a roof leak or toilet overflow affects your home in Pickering Southwest.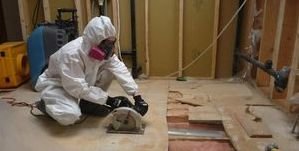 Whatever the damage, you can trust that our water damage Pickering Southwest professionals will provide only the highest quality of repair and restoration.
We are available 24/7/365 to provide you with on the day service exactly when you need it. To help you prevent any further problems to your home and to reduce your expenses, our team has a lighting fast response time of within 45 minutes.
By providing your home with immediate service, you can expect your home to get back into shape in no time.
We will be making use of the latest drying technology and techniques to extract excess water and moisture out of your home.
Once the area has been cleared, our technicians can get right to work by providing the restoration work that will give your home a fresh start today!
Responding To Water Damage Emergencies Like Sewage Backups
Among the many water-related issues that can befall your home includes sewage backups. This is a problem that can cause severe damage to your home and can also put your health at risk. To prevent any of those issues from coming to pass, it's best that sewage water be extracted out of your home as soon as possible.
Our IICRC certified specialists are trained and fully equipped to repair and restore any water damaged sections of your home. We can handle all major issues including:
Roof and ceiling leaks
Toilet overflows
Pipe bursts and other plumbing issues
Fire damage repair and restoration
Washer leaks and other water-based appliance issues
Storm damage and flooding
Mold remediation
Sewage can be difficult to get rid of completely and the bacteria sewage carries can cause all sorts of diseases, and this is why it requires professionals like ours to be addressed properly.
911 Restoration will be fully prepared and equipped to handle this job. Our team will be wearing protective hazmat suits that will keep us safe as we clean up the mess caused by sewage.
Our restoration team will refurbish the affected area to make it look good as new again. So give us a call for all the help your property needs today!
Counting on 911 Restoration For Quality Water Damage Restorations
Your home is in good hands when you call 911 Restoration for assistance. With the level of quality we provide, we'll make sure that all of your water emergencies are professionally taken care of.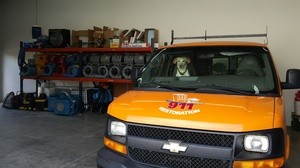 Our licensed, insured, and bonded team will make your home look good as new in no time.
We will extract water with our state-of-the-art equipment and we will disinfect the area using industrial strength cleaning solutions that will kill bacteria and remove odor without damaging hardwood floors, walls, and textiles.
With 911 Restoration's fast response and year-round availability, we're the company that you can always count on for a helping hand.
It's vital that you call us right away instead of trying to cleanup sewage water on your own. Get the fresh start you've been looking for after a water damage disaster like a sewage backup by calling our water damage Pickering Southwest team with 911 Restoration Durham today!