Water Damage Courtice
911 Restoration Durham wants to ensure that your home is taken care of after a water disaster like a flood, toilet overflow, roof leaks, or pipe bursts occurs. Our water damage Courtice professionals are available 24/7/365 to provide you with on the day repair and restoration that will give you and your home a fresh start!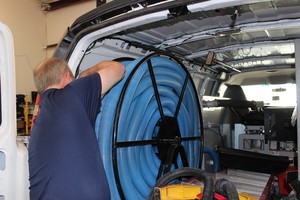 Our technicians have handled all kinds of water-related issues because of their rigorous training and years of experience. Among the problems that we can assist you with include:
Plumbing leaks and pipe bursts
Water-based appliance hose ruptures
Roof and ceiling leak
Sewage backups
Storm damage and flooding
Mold growth
The moment any of those emergencies occur at home, you can count on the lighting fast response from our team to get your home back in shape in no time.
When you contact us, our specialists will be there within 45 minutes of your call to help mitigate any further damage to your home. With that quick response, we assure you that your home will get back in shape in no time, so give us a buzz today!
Shower Maintenance For Water Damage Prevention
We've helped homeowners deal with all kinds of water emergencies at home. One of the rooms of your home that can be most susceptible to water damage is your bathroom.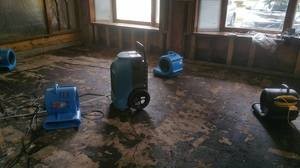 Plumbing can be a problem and your shower could need some work. To provide you with assistance, our experts have listed down a few maintenance tips you can do to keep your shower in good condition.
Check the tile and grout at least two times a year. This will alert you to any issues like loose or cracked tiles early on. The constant exposure to water can make the grout vulnerable to damage
If the grout is starting to show signs of wear and tear, make the necessary repairs right away to avoid leaking
Check the shower pan. Any cracks can cause leaks that lead to water overflowing and seeping into the walls and floor. Leaks can lead to mold growth.
When your toilet overflows, pipes burst, or water heater rusts through, you will need the professional services of Mike and the water damage Courtice team with 911 Restoration Durham Region to take care of it for you. If your home is already experiencing these issues, then give the team a call today!
Flood and Water Damage Elimination from the Pros
Our team will always put our customers first and we want you to know that the issue is being taken care of with only the utmost professionalism in mind.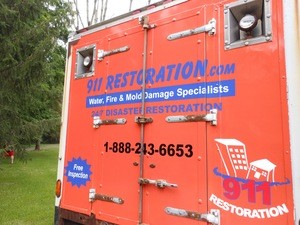 We will do all that we can to make your home a safe and comfortable place for you and your family through our water damage repair and restorations.
When you need a leak patched up or a flood dealt with, our IICRC certified team is trained and equipped with state of the art drying technology that can extract water and moisture out of your home.
We will patch up that leak and we can proceed with the restorations that will provide your home with a fresh start.
You can expect a free inspection and estimate, affordable prices, free mold inspection, and we will also work with your insurance company to help you file your claim.
With the complete and convenient services that 911 Restoration can provide, it's clear that we're the company that you can always rely on. Let our water damage Courtice team with 911 Restoration Durham make your home look good as new by giving us a call today!