Mold Removal Ajax Southwest
Whenever you find mold growing between rafters, the ceiling, or the walls of your home, it's time that you get in touch with the mold growth Ajax Southwest experts from 911 Restoration Durham to help you out with remediation services.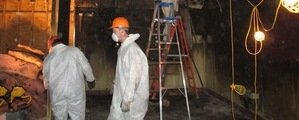 When mold is detected, you can expect our mold growth experts to conduct the necessary remediation and decontamination services.
We will make every effort to expunge mold from your home right away because it doesn't take long for mold to start spreading by releasing spores into the air.
Mold can hasten the deterioration of the wooden sections of your home like the rafters and walls. The spores it releases into the air can also have severe effects on your health. It can cause asthma, coughing, and skin irritation.
With all the dangers that mold can cause, the safest way to have this issue handled is by calling mold growth Ajax Southwest experts from 911 Restoration. We'll make sure the problem is addressed right away through our response time of within 45 minutes!
The Problems That Mold Can Cause
The main cause of mold infestations is the presence of excess moisture within your home which can be a direct result of water damage like a roof leak or pipe burst. Mold can grow on drywalls, crawlspaces, and the foundation of your home and the dangers it can cause include:
Reduces your home aesthetics – Mold can significantly reduce appeal of walls and ceilings because of black color it exhibits. Mold can also release a foul odor that can reduce appeal further.
Structural decay – The foundation and the wooden sections of your home could degrade because mold feeds on where it grows.
Health Problems – Asthma, allergies, and skin irritation are among the issues caused by mold spores being released in the mold infested section of your home.
Whenever you suspect your home to have sustained a mold infestation, the licensed, insured, and bonded mold removal Ajax Southwest experts from 911 Restoration will conduct a free visual inspection to pinpoint the source of the problem.
We will be looking for any indications of mold and water damage. We will recommend solutions at affordable prices.
Our IICRC certified mold removal Ajax Southwest technicians can perform the necessary repairs to patch up a leak and provide thorough mold remediation services that will cleanse the area of mold along with any spores.
Protecting You Against The Dangers of Mold Growth
Our mold removal Ajax Southwest team will be working in protective hazmat gear that will allow us to work on removing mold from your home without exposing ourselves top harm.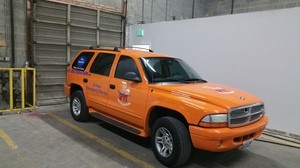 We use eco-friendly cleaning solutions to remove mold thoroughly from your home without causing any further damage.
You can also count on us to get rid of that foul mold odor too.  Signs of a plumbing failure in the making and can be corrected at little cost if caught in time.
You should also talk to our water damage Ajax Southwest team about how to install a sewage back flow valve.
This can prevent mold growth from a sewage backup spill, as no raw sewage will be allowed back into your home through the exiting pipes.
Whenever you're in need of a fresh start to get rid of mold and water damage, you can trust our mold removal Ajax Southwest technicians will be available 24/7/365 to lend you a hand.
If your home is smelling musty from a mold or fungus outbreak or contamination of any sort, then contact our mold removal Ajax Southwest team with 911 Restoration Durham today!