Water Damage and Mold Removal Central Oshawa
The mold removal Central Oshawa pros at 911 Restoration of Durham keep their phone lines available 24/7/365 so homeowners can call us the moment they notice any signs of mold, fungus or mildew on their property.
We are licensed, bonded and insured to implement all types of mold eradication once our IICRC certified water damage Central Oshawa crew arrives on the scene, such as:
Water damage restoration

Moisture extraction

Thorough drying techniques

Sanitization

Spore removal

Drywall replacement

Vapor Barriers

Air filters and purifiers

Mold testing

Cleanup services
When you call us, our service agents will schedule an appointment to get our mold removal Central Oshawa unit to your home within 45 minutes of learning of your emergency.
It is important to never try to clean up a mold infestation on your own, not only because it is unsafe to you, but if not done correctly you may unknowingly spread mold spores throughout the rest of the home, contaminating more surface area.
Let the water damage Central Oshawa techs do all the work for you, and call us today so we can get the eradication process started with a free visual mold inspection.
Your Health Is The Main Concern Of Our Mold Removal Staff
When our mold removal Central Oshawa experts arrive on the scene we will immediately check the premises in order to determine the extent of the infestation and make sure we discover all the mold.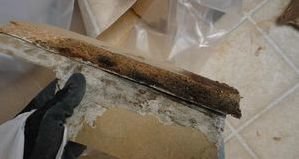 Different types of mold can cause various health issues to those inhaling its spores, so we test the mold to figure out exactly what substances are living in the home.
Even if you can't see the mold, you can still feel the effects of it, which may include wheezing, asthma, coughing, headaches, sneezing, itchy eyes and skin rashes.
Our water damage Central Oshawa professionals always use eco-friendly cleaning agents to remove every trace of the mold, ensuring that there are no spores left behind that may cause another infestation later on.
Call us if you notice any invading moisture, a musty odor, dark spots on your home's surfaces or if you begin feeling any allergy-like symptoms, and our mold removal Central Oshawa team will immediately begin fungus mitigation procedures.
We Will Help You Figure Out If Your Water Damage Is Covered
Our water damage Central Oshawa staff wants you to feel comfortable talking to us about all aspects of the home restoration process, including helping you understand your insurance policy.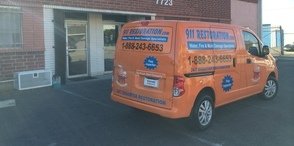 The average homeowner's insurance policy will cover flooding caused by internal issues, but it usually won't cover the costs of outside forces or negligence.
Our mold removal Central Oshawa technicians will file your claim for you, submitting all the necessary information needed to get you the maximum coverage your policy allows.
Getting you the financial aid you deserve is as important for us as it is for you, and our water damage Central Oshawa agents will do everything we can to ensure that you get it.
Call our mold removal Central Oshawa specialists at 911 Restoration of Durham today and you can be sure that we will get you the fresh start you deserve.